Multi-Layer PCB Sample
Specifications
8 Layer PCB, RoHS
FR4, 1.6mm thickness
HASL finishing
Gold plating on connector
Lead time: 8 working days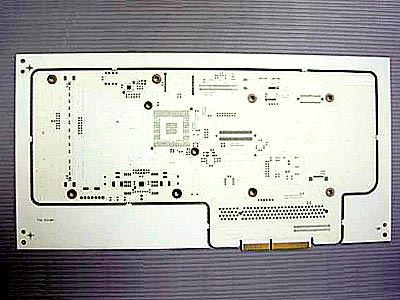 Product ID : 12
We provide professional quick turn PCB service to you for saving time and money. Sometimes, in prototyping phase, the time consuming is critical at every second; therefore, this service can offer you printed circuit boards with fast delivery. 2 layers PCB can be produced within 10 hours; 4 layers within 24 hours. Being a professional manufacturer, we are able to manufacture boards in such materials as FR4, Flexi boards, flexi-rigid boards, metal core boards (aluminum boards), Isola 408, Isola 406, and so on.

Established in 1988, we are Taiwan based OEM manufacturer with annual capital USD$ 5 million. All our PCBs are manufactured in Taiwan facility and exported all over the world. With about 25 years' experiences, we are confident to offer you printed circuit board with best quality and fast delivery.

For the quick turn PCB, there is rigid multi-layer sampling with FR-4 materials and 8 layers. Also, it uses HAL finished. The working day of manufacturing will start after the CAM checking process. Contact us today to find out more information.