8 Layer Quick Turn PCB Prototype with Immersion Gold 3u''
Specifications
8 Layer PCB, RoHS
FR4, 1.6mm thickness
Immersion Gold 3u'' finishing
Lead time: 8 working days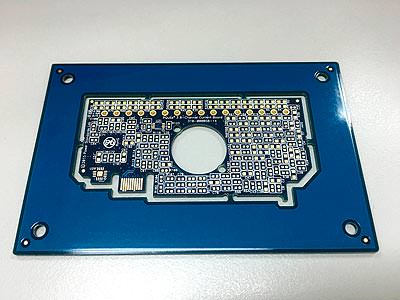 Product ID : 04
High Quality, Competitive Price, On-Time Delivery.
PCB-togo focus on Quick Turn, Prototype and Mass production with high quality and good price.
We are specialized in single to 24 layers board, has the most advanced equipment in the entire production line and the most convenience services to at your disposal.
Any special processes or requirements, you are surely to receive satisfactory results.

We manufacture top quality PCB boards that support mechanically and electrically connection by conductive pathways. They are generally coated in green color and others like black, blue or red are also available. As for the material, the conducting layers of PCB can be made of different types, and thin copper foil is one of the most common one for the layers. From layout, manufacturing to assembling, we offer you one-stop service that save both your time and money.

Our PCB boards are under well quality control therefore are reliable and durable. We are specialized in providing low-cost and custom items. With the most devoted R&D department and decades of experiences, we are confident to satisfy your needs in any way. We provide not only quality products but also professional customer services.

The PCB boards we offer can meet different needs. Moreover, we use advanced technology to produce it. We adopt impendence control and testing method to ensure the quality of our production. You are more than welcome to discuss with our sales representatives about your requirements anytime!